May 24th, 2022, an American customer and HENAN JINRUI successfully signed a contract about garri grinding machine. In addition, he also bought other related machines includes two forklifts, one tractor for the garri production line.
The American customer is our old friend. One year ago, he bought some garri production machines from HENAN JINRUI. Because HENAN JINRUI is a professional manufacturer integrating production, manufacturing and service. When a customer encounters any problem, we will solve it for him as soon as possible. So, the customers trusts us very much. With the communication process, we learn that the customer's garri production business is going very well and has already made some profits. Now, he wants to buy some accessories include one garri grinding machine, one tractor and two forklifts to improve the transportation efficiency of raw materials.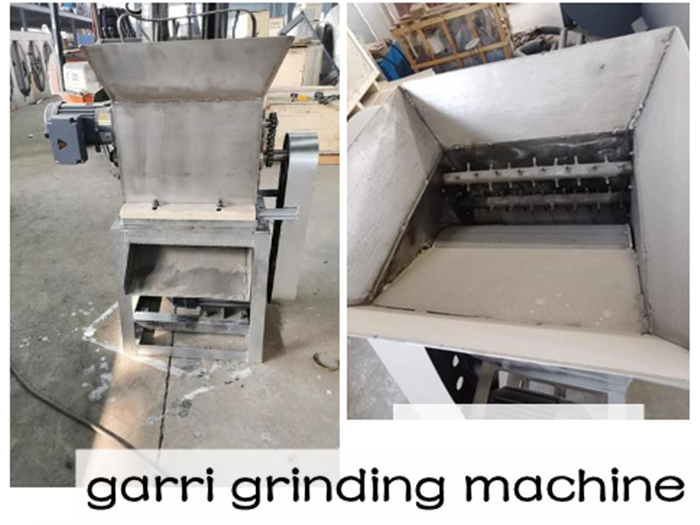 Garri grinding machine for the garri production line
Due to the customer is very satisfied for us , when he get the quotation the customer doesn't hesitate to sign the contract and paid the full payment. Since the garri production machines ordered by the customer are our hot product, we have them in stock in our warehouse and can ship quickly. Before long, the customer will receive the machine he ordered.
At present, the garri grinding machine and other related machines purchased by the customer has completed the debugging and packaging work, and is about to be shipped. If you want to know the installation and operation situation of the garri grinding machine, please continue to pay attention to us, we will update you immediately.