Doing Company completed a cassava starch production plant in Tebing Tinggi, Indonesia. Tebing Tinggi is a country with the typical climate of the tropical rain forest. Indonesia's climate is humid and rainy, with sunshine and a short crop growth cycle. The principal cash crops are palm oil, rubber, coffee and cocoa. In the domestic economy of Indonesia, agriculture occupies an important position and is the economic pillar of most countries. It is a chartered city near the eastern coast of North Sumatra, Indonesia.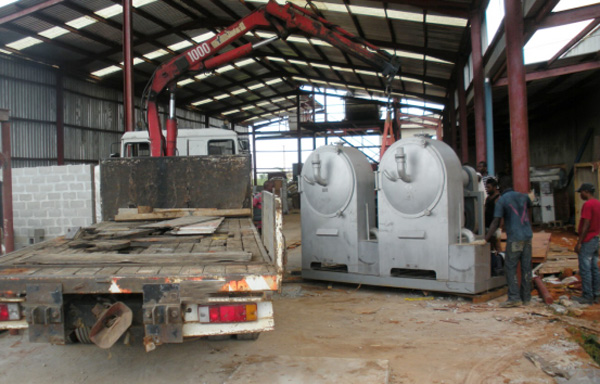 Cassava starch production machine loading and delivery
In order to strengthen the characteristic agricultural industry, the local government carry out structural adjustment of industry to promote the development of agricultural industrialization.
A customer from Indonesia learned the products of Henan Doing Mechanical Equipment Co., Ltd tuber processing machinery through our website in 2014. In September, Mr. William came to our company as a representative to visit and inspect the energy consumption of cassava starch 20T/H processing line in October. He said that the required equipment should have substantial capacity, and taking into account the local hydropower resources. In the process of cassava starch making, our machine can save energy, water and electricity.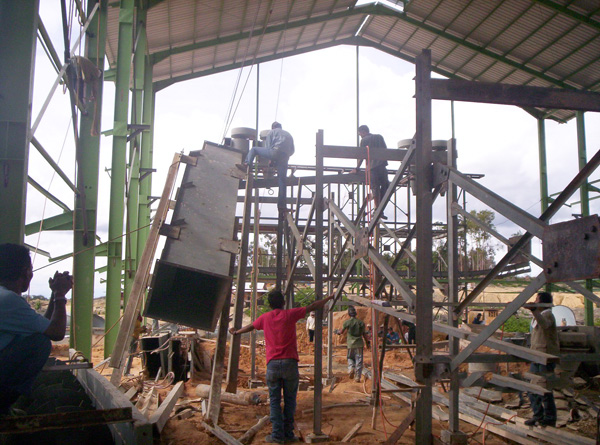 Cassava starch plant installation in Indonesia
As a mechanical manufacturer with the times, Henan Doing Mechanical Equipment Co., Ltd has always upgraded the product and service, and carried out the practical action for the user to create value.
Our starch production line is famous for its stable performance. The series has the characteristics of high automation, convenient operation, low consumption of energy and water, lower production cost, stable production quality, convenient and flexible installation, strong pertinence and less basic investment. In 2015, the two sides entered into a contract to achieve cooperation of 20T/H processing line. Before April 15 in 2015, all the equipment of the cassava starch production line was established on time. The goods had arrived at Qingdao port first and then arrive at Djakarta by sea (Jakarta).
Indonesia cassava starch production line installation
After the cassava starch equipment arrived, our installation team specialized workers on-site guidance installation and commissioning equipment to and ensure the follow-up equipment normal operation.