Indonesia is a large agricultural country, the country's arable land area of about 80 million hectares, engaged in agricultural population of about 42 million people. As a large islands country in the world, Indonesia has a coastline of 81000 kilometers and a water area of 5.8 million square kilometers. It is rich in fishery resources. There are 7000 species of marine fish, and the annual catch amounts to millions of tons.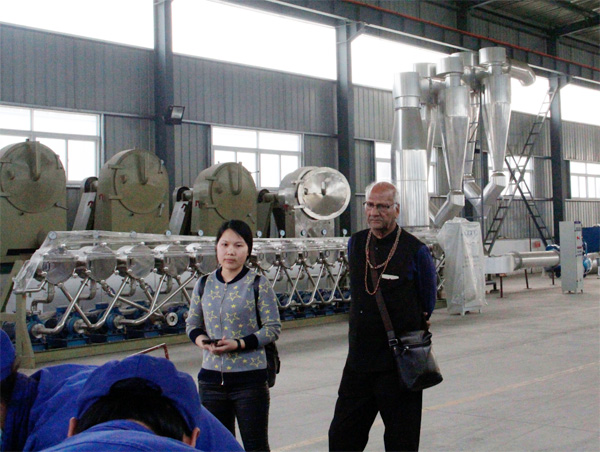 Customer visit our company
Medan is one of cities in Indonesia, and it located in tropical area.
In 2011, the Agricultural and Fishery Cooperative of Medan selected the partner of cassava starch production line through open bidding, and invited powerful starch machinery manufacturers from all over the world to participate in the bidding. Henan Doing Mechanical Equipment Co., Ltd., a well-known manufacturing enterprise of starch processing equipment in China, received an invitation from Medan to participate in the project.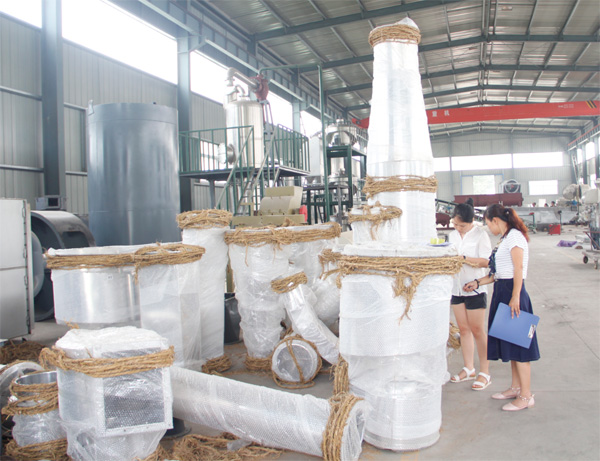 Cassava starch production machine packed before delivery
Therefore, the climate is wet and rainy, the sunshine is abundant, the crop growth period is short, the crops are also mainly rice, corn, cassava and other potato. So cassava starch making industry has a promising market in Indonesia.
Henan Doing has decades of professional manufacturing experience of cassava starch processing equipment. It has many kinds of starch processing machine, and high-quality starch processing machine. After months of hard work, we have designed a complete equipment infrastructure map, production workshop layout diagram including starch production line details and other professional technical data. Since we are professional in cassava starch processing, so we finally got the chance to provide the machines for them.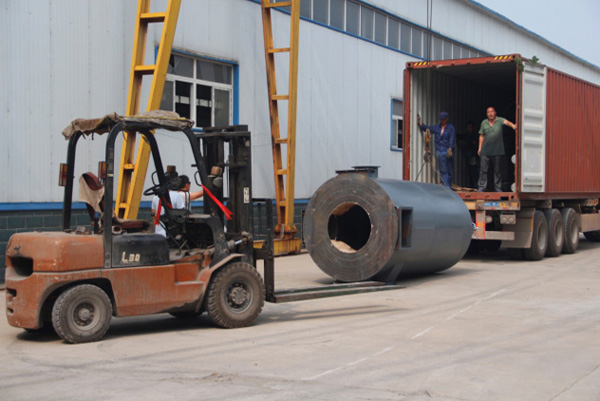 DOING cassava starch production machine delivery to Indonesia
In 2013, The owner of the cassava starch factory visited our factory twice in succession.
In 2014, July, after the detailed communication between the two parties to determine the delivery time, method, after-sales security and other details, the contract was signed in Zhengzhou. They bought 12t/h cassava starch processing line.
On October 1, 2014, before the delivery time stipulated in the contract, the factory workshop workers worked overtime, guaranteed quality and quantity, completed the equipment production task of the cassava starch production line, packed and loaded the whole car to Qingdao International Port, and sent it to Qingdao International Port in accordance with the requirements of the contract. Complete shipment by land and sea transport. This trip first arrived at the port of Medan, then engineer will guide them to install.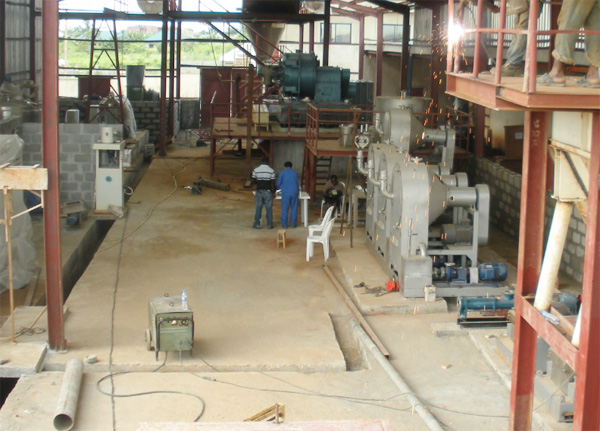 Installation
Doing equipment has been successfully put into production at Medan plant. The following is the pictures of the equipment being put into operation from Medan.
Doing`s after-sales staff maintain harmonious communication with the partners in Medan, so that we can got their requirements at first. We have good and satisfying after-sale service.
Cassava originated in Brazil, is now widely cultivated in tropical regions of the world. The root of cassava is rich in starch and is one of the raw materials of industrial starch. About 65% of the total cassava production in the world is used for main food and is the main food crop for low-income farmers in tropical wetlands. In Africa, Nigeria, Gambia, Indonesia and other tropical countries have a wide area of cultivation. Cassava deep processing in the local has formed a certain scale, has a good market prospects.