In the summer of July.07,2017,the truckers of Henan Doing Mechanical Equipment Co., Ltd. wielding hot sweat, packed and loaded the equipment of cassava starch processing line ready to be transported to Tanzania.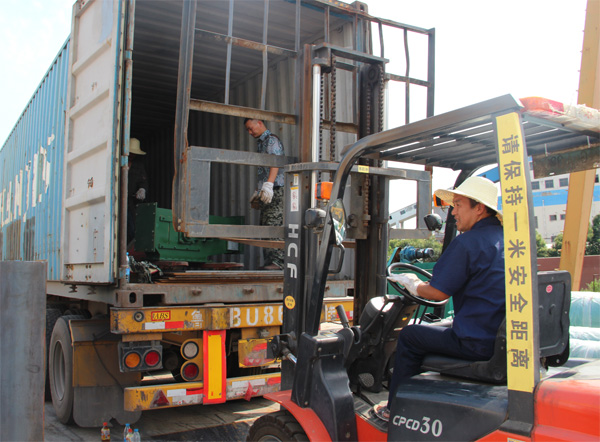 Cassava starch processing machine loading and delivery
Those equipment were delivered to Qingdao International Port and then to the Dar es Salaam port port of Tanzania. Until now, Henan Doing Company's cassava processing equipment has been successfully exported to more than 30 countries and regions around the world. Watching a ship with two full 40 GP cabinets disappear into the port, we believe that this will continue to show the scientific and technological power from Henan Doing in Zhengzhou City, Henan Province, China.
It is understood that the purchase of equipment is from a large food processing group food processing subsidiary operation in Tanzania. Production Line of 3 tons per hour cassava starch processing Line. The company sent inquiries through our website for cassava starch processing line machinery products.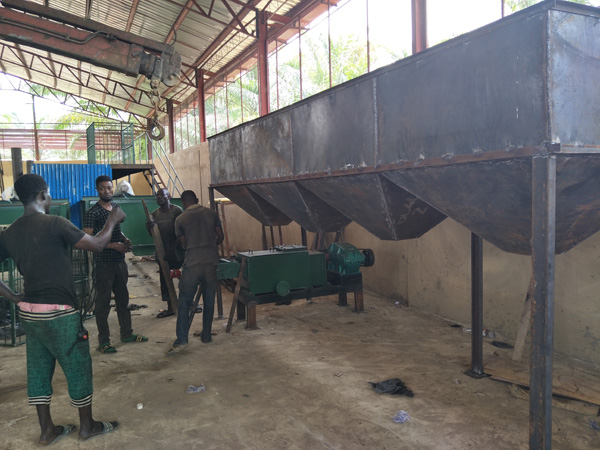 Installation cassava starch processing line in Tanzania
On July.17,2016, Mr. Zhu, the foreign international business manager of Henan Doing, first contacted the customer, leaving a deep impression and laying a good foundation for future cooperation.
On Jan.16, 2017, the Tanzania company paid a pre- payment for equipment, meanwhile, Doing scrambled to arrange the production of the equipment.
On July.7 and July.16, 2017, Doing shipped the equipment from Qingdao port to Tanzania.
Cassava starch processing plant installation
On Dec.17, 2017, Doing Company sent two engineers to install and debug the equipment for about 50 days.
On Feb.7, 2018, two engineers of Doing completed the installation and commissioning of equipment, well back home!.
At present, the project production line in Tanzania has been already put into production, and we are looking forward the further cooperation.